NEW! 'THE MISS MEATFACE HANDBOOK FOR MEATMAIDS'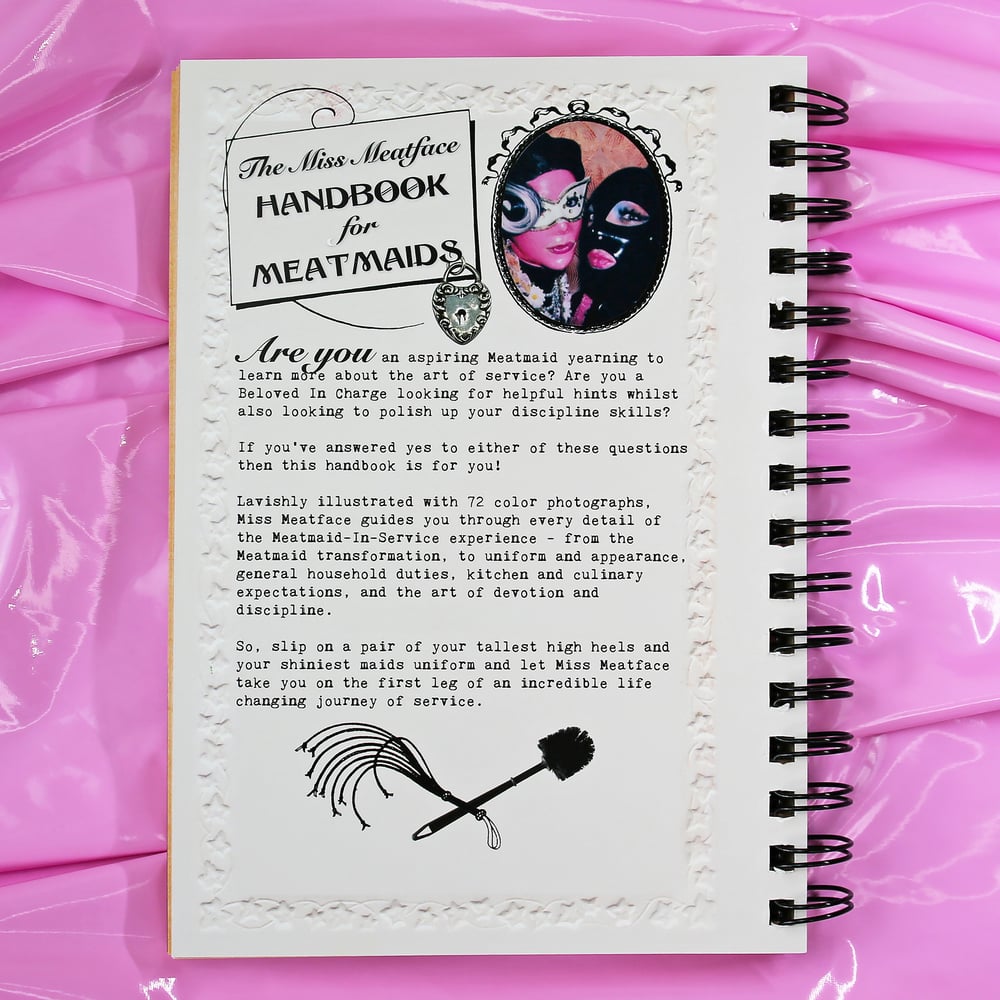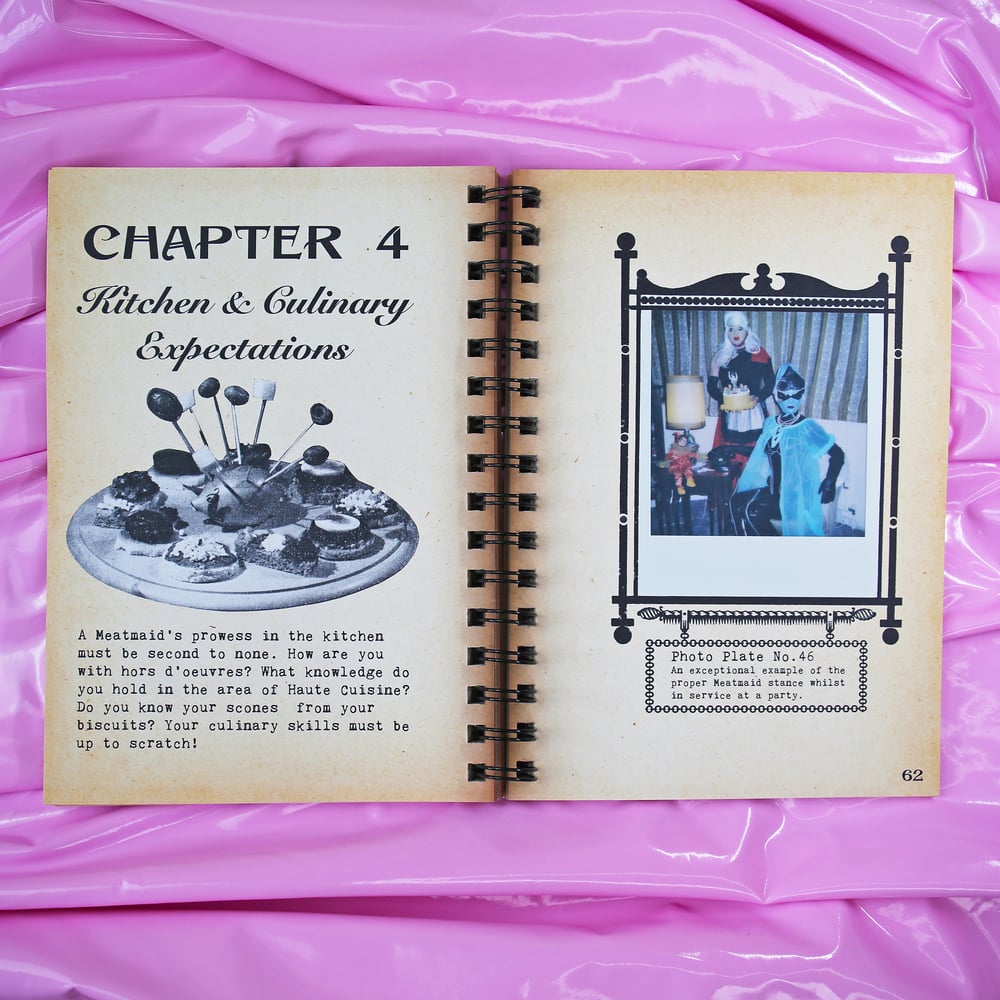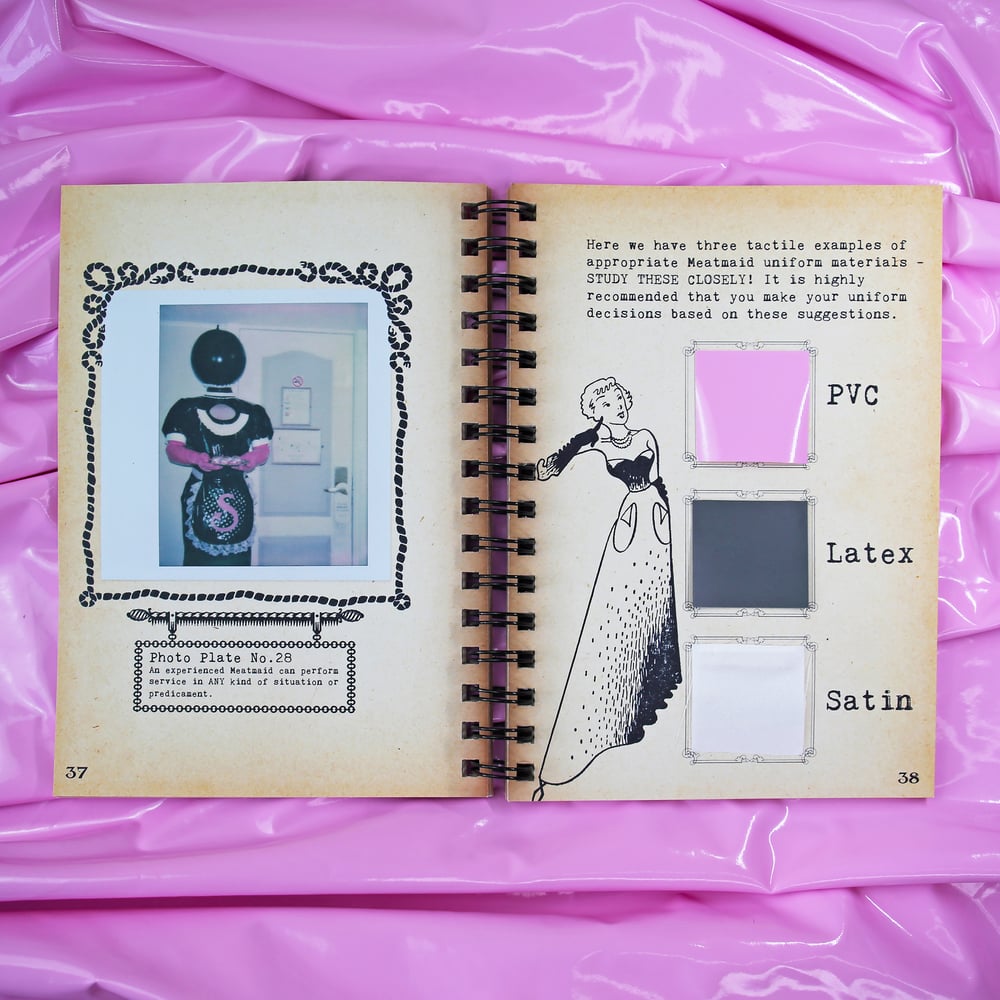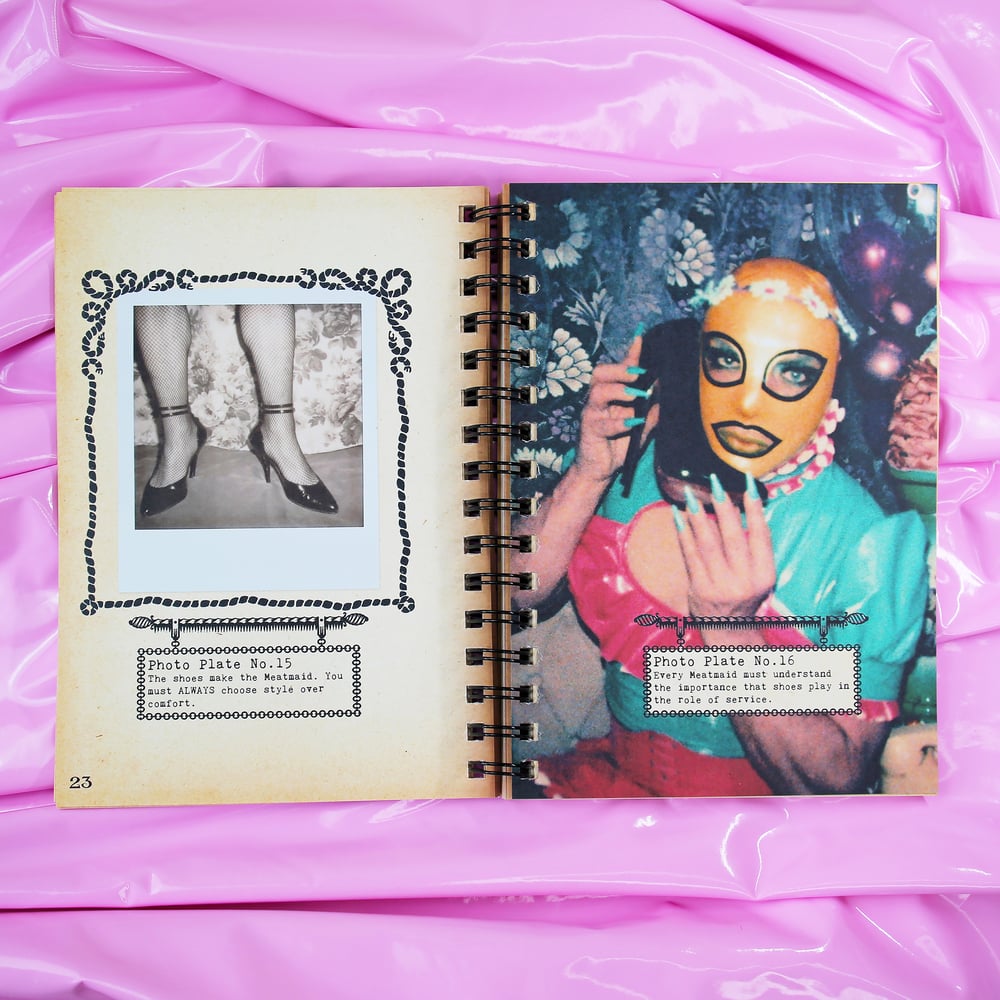 'THE MISS MEATFACE HANDBOOK FOR MEATMAIDS'
Brand new for 2022/2023!
Lavishly illustrated with 72 color photographs and featuring two "touch and feel" pages, Miss Meatface guides you through every detail of the Meatmaid-In-Service experience - from the Meatmaid transformation, to uniform and appearance, general household duties, kitchen and culinary expectations, and the art of devotion and discipline. There is even a sample Meatmaid contract included at the back of the book!
In stock and ready to ship - just in time for the holidays! Check out the drop down menu for the *SIGNED* option and make sure you leave any personalization details in the "notes" box upon checkout.
Details for 'The Miss Meatface Handbook For Meatmaids' -
101 sumptuous pages
72 colour photo plates + 1 tactile materials page + 1 sample Meatmaid contract
15.5 x 20.5 cm
Spiral bound
350 gsm cover, 170 gsm pages
ISBN 979-8-218-10108-4
Published November 2022 by Kat Toronto
Orders are shipped within the UK via Royal Mail tracked 48; international orders are shipped via Royal Mail International with tracking. Please allow between 3-5 business days for delivery in the UK and 7-14 business days for international delivery. Shipping times may vary depending on your location and the status of carriers in each country. IF YOU DO NOT SEE YOUR COUNTRY ON THE "SHIP TO" LIST - please contact me via the contact form on the website or email me at missmeatface (at) gmail.com with a list of the items you would like to purchase and I will then get back to you with purchase information. Thank you!